English Food and Wine evening
English Food and Wine evening page
Events
AGM - Sunday 27th September 2020 at 7.30pm
During these times of social distancing, this year's AGM will be held by a Virtual (Zoom) Meeting. This will enable you to join the meeting from the comfort of your own home!
To watch and participate in the meeting, you will need to download the Zoom App to your computer/device. The link for this meeting which will prompt the installation of this app on your computer is as follows: http://tiny.cc/GKRA2020AGM
Your device will need to be able to process sound and you may need a webcam should you wish to be seen as well as heard if you choose to ask a question!
If you already have the Zoom App installed, the details for this AGM are as follows:
Meeting ID: 865 6610 3783
Passcode: 628029


Alternatively, you can dial in to the meeting. This will enable you to listen in and ask any questions you may have at the end. It should be noted that this call is not toll free.
Dial by your location:

+44 203 481 5237 United Kingdom
+44 203 481 5240 United Kingdom
+44 203 901 7895 United Kingdom
+44 131 460 1196 United Kingdom
+44 203 051 2874 United Kingdom
Meeting ID: 865 6610 3783
Passcode: 628029
Please join us at this virtual meeting with your thoughts and ideas as to how the GKRA can best represent you.
New committee members are always welcome!
GKRA Newsletters
GKRA Newsletters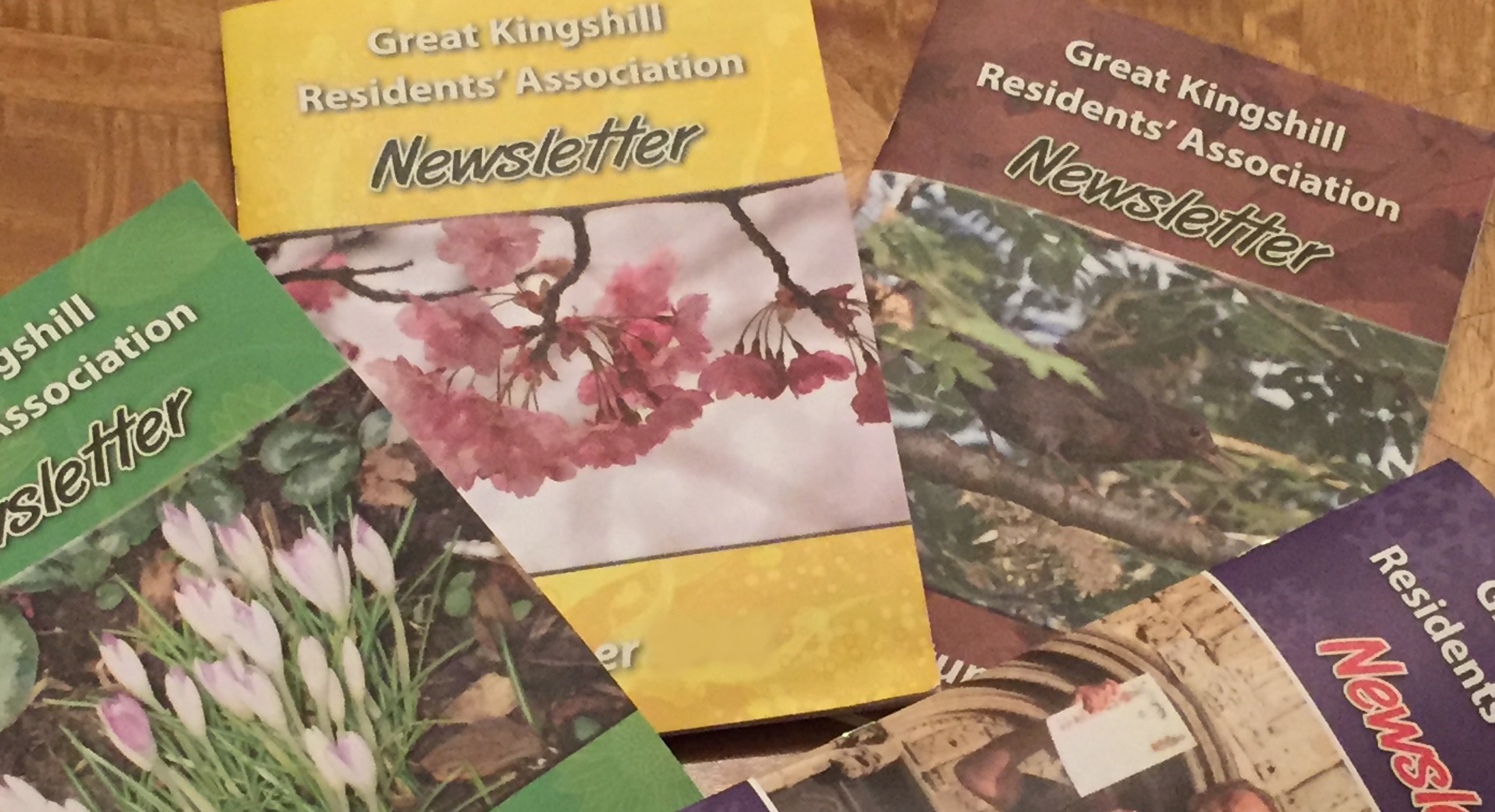 BACK IN PRINT! The GKRA Newsletter is once again available in printed format! You can also check it out online, here:
Early on in the COVID-19 crisis, the way in which the GKRA Newsletter is published was altered. Instead of a paper copy delivered door-to-door, the Newsletter was available exclusively ONLINE. View the online Lockdown Editions here:
Our award-winning GKRA Newsletter, managed and edited by Rose Meech, is distributed to 1,000 households in the Great Kingshill and Cryers Hill area on a quarterly basis.
You can view the current newsletter, as well archived newsletters from the previous year:
We always on the look-out for contributors of articles and are particularly interested in articles on gardening, motoring, village hall activities, village history, travel, cooking or local businesses. We also have space for new advertisers. Please contact Rose Meech, Editor at This email address is being protected from spambots. You need JavaScript enabled to view it. or 712207 if you can help or would like to advertise.
We'd like to thank all our distributors and contributors for their support.
We are actively encouraging Newsletter articles from younger residents of the village!