David Davies
We are very sorry to announce the death of David Davies, a Village Hall Trustee for many years. This family statement was received from his son (over the weekend 18/19 June 2022) -
I am contacting you to sadly let you know that my father, David Davies (Hatches Farm, Great Kingshill), passed away last Sunday night after a short illness. David happily gave many hours and days as a committee member of the Village Hall for over probably 40 years and loved being involved in the community, wanting it to be the best it possibly coud. Probably for me, in my childhood his most notable event was helping to re-build the village hall in the 1970s(I think) via many fund raising events. These included wine tasting evenings hosted by a Mr Laithwaite who was starting a new wine selling business (I wonder what ever happened to him ?) and anybody of my generation, could not possibly forget the fetes on the farm or the Common, which included a zip wire from an oak tree and a donkey derby. Indeed at the age of 9, I won a bottle of whisky by rolling 3 sixes. Oh those days before health and safety - can you imagine that now!!

Dad did not want thanks, but I think it would be apposite if you could please mention his passing in any notices/news you send out or at the next Village Hall meeting. He was a good community man.
I am happy to have my email and phone number released if anyone who knew him wants to get in contact with the family.
Yours sinceley
Michael Davies
07809 619215
Join the Community Speedwatch team and help make village roads safer!
Community Speedwatch (CSW) is a national initiative where active members of local communities join with the support of the Police to monitor speeds of vehicles using speed detection devices.
Vehicles exceeding the speed limit are referred to the Police with the aim of educating drivers to reduce their speeds. In cases where education is blatantly ignored and evidence of repeat or excessive offences is collated (even across county borders), enforcement and prosecution follow.
Volunteers receive appropriate training, and are supported by neighbourhood policing team (NPT) staff. The scheme aims to cater for the problem of real or perceived speed related offending, and through partnership with the community it is to be used in circumstances that are necessary, justifiable and proportionate in order to:

Reduce death and injury on the roads
Improve the quality of life for local communities
Reduce the speed of vehicles to the speed limit
Increase public awareness of inappropriate speed

Speedwatch activity is not about interfering with neighbours' behaviour; it is a proactive solution to improve the safety and quality of life for everyone in the community.
To join the village CSW team, please click here and follow the instructions below!
1. Click on:

Register

2. Click on:

Join Existing Group

3. Select:

Thames Valley

4. Select:

Buckinghamshire

5. Select:

Hughenden - Greater Hughenden
This will take you to the page to input all your contact details. Fill out the form, check the terms and conditions, then click Register Me and you're done!
When you log in the first time, you are required to finish a compulsory online training programme that takes you through the rules and procedures governing your participation in Community Speedwatch. Once successfully completed, you will be qualified to help out with Community Speedwatch initiatives in the village!
Village Book
Great Kingshill in Words and Pictures: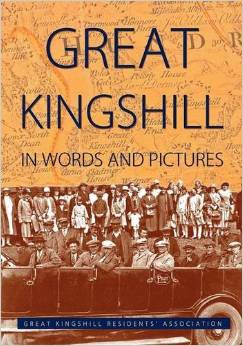 Available to purchase - £10 from This email address is being protected from spambots. You need JavaScript enabled to view it.
Delivered free within Great Kingshill.
A comprehensive, and updated, illustrated village history.