Food Waste Collection To Restart 13 December
Wycombe and Chiltern Council will start collecting food waste again on 13 December, following a long suspension of the service which began back in August. Food waste will be collected on every bin collection day, so get those brown bins ready!
For more information, click here
Join the Community Speedwatch team and help make village roads safer!
Community Speedwatch (CSW) is a national initiative where active members of local communities join with the support of the Police to monitor speeds of vehicles using speed detection devices.
Vehicles exceeding the speed limit are referred to the Police with the aim of educating drivers to reduce their speeds. In cases where education is blatantly ignored and evidence of repeat or excessive offences is collated (even across county borders), enforcement and prosecution follow.
Volunteers receive appropriate training, and are supported by neighbourhood policing team (NPT) staff. The scheme aims to cater for the problem of real or perceived speed related offending, and through partnership with the community it is to be used in circumstances that are necessary, justifiable and proportionate in order to:

Reduce death and injury on the roads
Improve the quality of life for local communities
Reduce the speed of vehicles to the speed limit
Increase public awareness of inappropriate speed

Speedwatch activity is not about interfering with neighbours' behaviour; it is a proactive solution to improve the safety and quality of life for everyone in the community.
To join the village CSW team, please click here and follow the instructions below!
1. Click on:

Register

2. Click on:

Join Existing Group

3. Select:

Thames Valley

4. Select:

Buckinghamshire

5. Select:

Hughenden - Greater Hughenden
This will take you to the page to input all your contact details. Fill out the form, check the terms and conditions, then click Register Me and you're done!
When you log in the first time, you are required to finish a compulsory online training programme that takes you through the rules and procedures governing your participation in Community Speedwatch. Once successfully completed, you will be qualified to help out with Community Speedwatch initiatives in the village!
Village Book
Great Kingshill in Words and Pictures: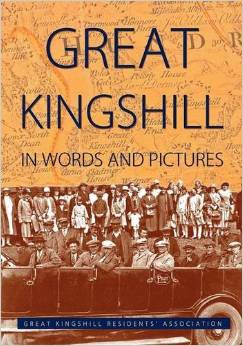 Available to purchase - £10 from This email address is being protected from spambots. You need JavaScript enabled to view it.
Delivered free within Great Kingshill.
A comprehensive, and updated, illustrated village history.