GKRA Newsletters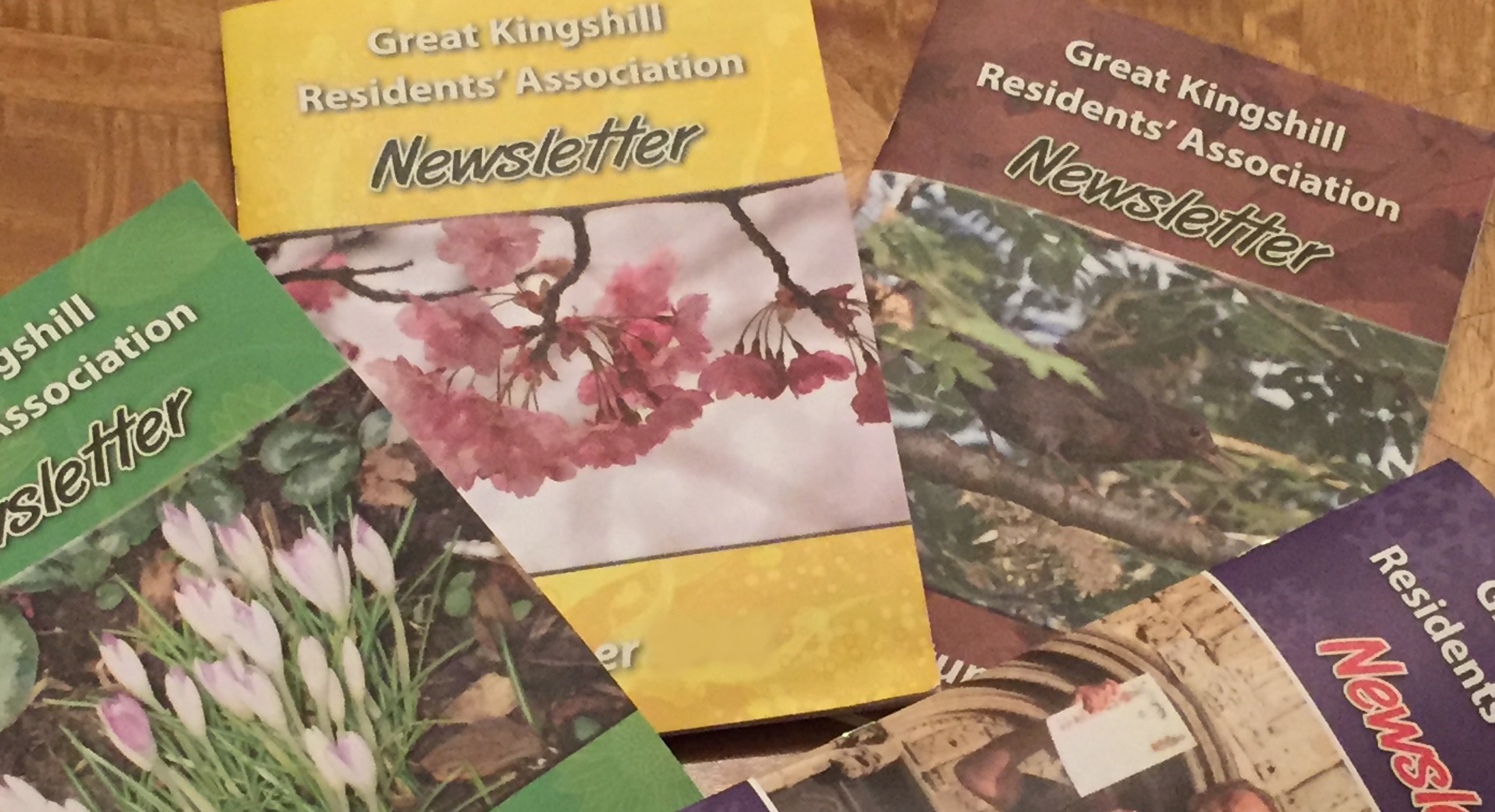 BACK IN PRINT! The GKRA Newsletter is once again available in printed format! You can also check it out online, here:
Early on in the COVID-19 crisis, the way in which the GKRA Newsletter is published was altered. Instead of a paper copy delivered door-to-door, the Newsletter was available exclusively ONLINE. View the online Lockdown Editions here:
Our award-winning GKRA Newsletter, managed and edited by Rose Meech, is distributed to 1,000 households in the Great Kingshill and Cryers Hill area on a quarterly basis.
You can view the current newsletter, as well archived newsletters from the previous year:
We always on the look-out for contributors of articles and are particularly interested in articles on gardening, motoring, village hall activities, village history, travel, cooking or local businesses. We also have space for new advertisers. Please contact Rose Meech, Editor at This email address is being protected from spambots. You need JavaScript enabled to view it. or 712207 if you can help or would like to advertise.
We'd like to thank all our distributors and contributors for their support.
We are actively encouraging Newsletter articles from younger residents of the village!