For the latest information on local issues please also see:
Dog owners warned after pets shot for attacking sheep
Now that the weather is more clement and it is pleasant to get out into the country with the dog, as responsible owners it is our duty to keep our animals under control. GKRA have been asked by the local farming community to request that owners think before releasing dogs off the lead on farmland.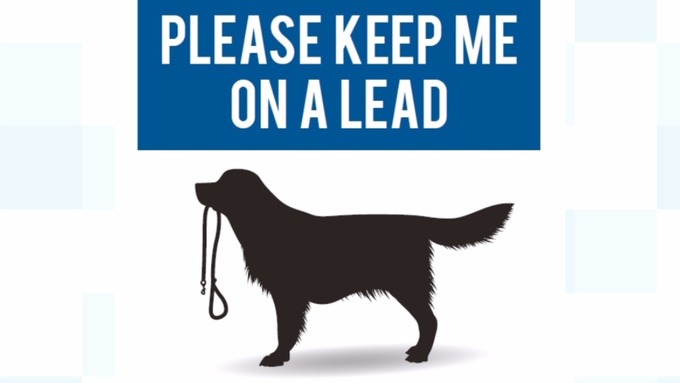 This police statement came from the ITV website:
"We are now well into lambing season and we are already starting to have problems with dogs. Farmers are within their rights to shoot dogs worrying sheep on their land. To lose sheep and unborn lambs has a big effect on farmers' livelihoods. To lose a loved pet causes huge upset for dog owners too. All is takes to avoid this distress is to keep dogs on leads and make sure they cannot get out and run loose." – PC MIKE BARNETT
Nobody wants to lose a family pet, but this is a possibility if your dog threatens the life of a farm animal and the livelihood of the farmer. Please keep your dog on a lead in the countryside.
Update on Household Waste Permits for use at Recycling Centres
The following information was received from Bucks County Council 24.10.2016
Information on changes to Bucks County Council's household waste permits
I would like to inform you about changes to the way household waste permits are provided by Buckinghamshire County Council to residents that need them.
As you will be aware, the County Council has for many years operated a permit system at the county's Household Recycling Centres. However, permits – which are free to Bucks residents - have always only been needed by a small proportion of people using the centres – namely, those in the following groups:
anyone visiting the centre in a van or other commercial vehicle

anyone towing a twin-axle or larger single-axle trailer

anyone wishing to dispose of asbestos
anyone arriving at the centre on foot
So anyone visiting the Recycling Centre with general waste or recycling in a car (including 4x4s and MPVs) will not need a waste permit - and these make up the vast majority of visitors. But for those that do need a permit, the process for obtaining it has changed.
Previously, permits were ordered by the resident either online or on the phone, and then the Council would send them the permit(s) in the post. The process has now changed and become fully digital, making it faster, more convenient for residents, and more cost-efficient for the Council.
Under the new system, a resident applies for the permit online at the County Council website, and the permit is available instantly along with  a digital QR code – similar to a barcode. The QR code can then be presented at the Household Recycling Centre, either directly on a smartphone or tablet, or as a print-out from a home computer. The QR code can be read by the devices carried by Recycling Centre staff, giving them the information they need to let the person go ahead with their visit.
Although this new system has many advantages, the Council does accept that there may be some individuals who need a waste permit who do not have access to a smartphone or home computer. In these instances, the person should visit their local library, where a member of staff will be happy to help them through the online permit application and then print out the permit for them on the spot. Alternatively, the person may prefer to ask a friend or family member to help them through the process.
To find out more, or to apply for a permit, please go to the following web page: http://www.buckscc.gov.uk/wastepermit
Thank you,
Warren Whyte
Cabinet Member for Planning & Environment
Buckinghamshire County Council