This section of the website is intended to give you a guide to facilities and resources in the local area; further information is available in this leaflet.
In addition to the information on the pages in this section, please click on these links below
Neighbourhood Watch is a community based organisation, and most roads in the village are covered by a road co-ordinator. Membership is free, and members are encouraged to receive the police 'Ringmaster' messages via the co-ordinator and to display the door stickers to assist in keeping the village a low crime area. Success has been achieved in most areas of crime: burglary, anti-social behaviour and car crime are rare, and thanks to the 'no cold calling' stickers, doorstep crime is also rare. We want to keep it this way!
If you do not receive a visit from your road co-ordinator, but wish to become involved, please contact one of the two area co-ordinators who live in the village: Stan Jones on 01494 716278 or Terry Williams on 01494 712265.


SPURLANDS END ROAD CLOSURE
We have been advised by Bucks County Council that some of Spurlands End Road (part of the stretch between Heath End Road and Copes Road) will be closed for 12 days from 3rd September until 14th September 2018.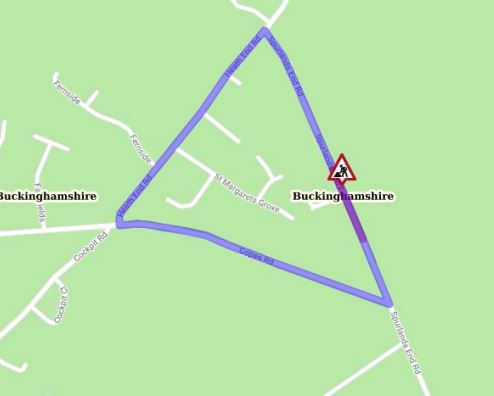 Please use alternatives routes via Heath End Road and Copes Road.  Please see attached notice for more information.  It states that buses will not have access through the closure, so please check for diversion info as they give none.