Village Hall, Missenden Road, Great Kingshill HP15 6DW
Hiring the Village Hall
The Great Kingshill Village Hall offers an ideal venue for wedding celebrations, children's parties - in fact parties and events of any sort. For further information and to enquire about booking, please contact the Bookings Secretary, Mrs Carol Sammut on 07792 199151 or email This email address is being protected from spambots. You need JavaScript enabled to view it.. Please click on above plan for an enlarged view of the Great Kingshill Village Hall layout.
Activities in the Village Hall
The Village Hall is used on a regular basis by a wide variety of local clubs and activity groups ranging from badminton, to pilates, to dance, and talks - you will find a list, together with contact details here.
For other events happening at the hall click here.
Village Hall/Coffee Mornings
Come along and join other villagers at the weekly coffee morning - coffee, cake and a chat - every Friday morning from 11:00 in the Village Hall. The cost is £1.50 per head; any profit will go towards the funds necessary to maintain the upkeep of the hall and cover some of the proposed changes (see below). POSTPONED UNTIL FURTHER NOTICE
Developments at the Village Hall
Broadband is available at Great Kingshill Village Hall – free to users, password protected.
The foyer has been decorated, new curtains hung in the main hall, and the ladies' and gentlemen's loos have been refurbished. Much of this work is covered by our hire charges, but Hughenden Parish Council have kindly supported much of this work.
The Village Hall now has professional audio/visual presentation facilities. The Committee was fortunate to obtain a grant from Buckinghamshire County Council, and to receive a generous donation from Cryers Hill Post Office. These have enabled us to buy a new Audio Visual and Community Cinema system. The system gives access to Blu-ray DVD and internet facilities, displayed through our state of the art Epson projector, either directly onto a new (9ft x 6ft) screen or an interactive whiteboard. The sound system has also been significantly upgraded, as has the provision of wireless and handheld microphones. Part of the sectional stage, which has been kindly donated by Northwood College, provides a step for use with the screen or interactive whiteboard. To complement the audio visual and cinema set up we have recently installed black-out quality curtains.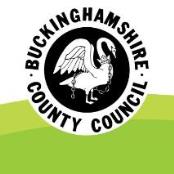 Great Kingshill Village Hall is supported by Buckinghamshire County Council