Village Hall, Missenden Road, Great Kingshill HP15 6DW
About Great Kingshill Village Hall:
Built on land gifted in Trust to the village by Sharon Grote Turner Esq of Peterley, the hall was built in 1913 to provide an amenity for the local community. There are two large rooms, the second being added in a significant extension completed in 1977, and a modern kitchen which was refurbished in 2020. As well as hosting a very wide range of activities, the hall(s) can be hired for parties. The hall is run by a group of volunteer Trustees in accordance with the Charities Commission.
Hiring the Village Hall
Great Kingshill Village Hall offers an ideal venue for children's parties, craft events - in fact events of any sort. Please CLICK HERE for an enlarged view of the Hall layout, and CLICK HERE for the hall dimensions, capacity, and equipment. For further information and to enquire about booking, please contact the Booking Secretaries, Oliver and Fiona on 07792 199151 or email This email address is being protected from spambots. You need JavaScript enabled to view it..
Activities in the Village Hall
The Village Hall is used on a regular basis by a wide variety of local clubs and activity groups ranging from badminton, to pilates, to dance, and talks - The hall is now open, but some of these activities are currently being run on-line (please check with the organiser). You will find a list of regular activities, together with contact details by using the 'regular events' link above.
For other events happening at the hall click here.
Village Hall/Coffee Mornings
Come along and join other villagers at the weekly coffee morning - coffee, cake and a chat - every Friday morning from 10:45 hrs in the Village Hall. The cost is £1.50 per head; any profit will go towards the funds necessary to maintain the upkeep of the hall and cover some of the proposed changes (see below).
Developments at the Village Hall
Broadband is available at Great Kingshill Village Hall – free to users, password protected.
There is a brand new kitchen, cooker and fridge. The foyer has been decorated, new curtains hung in the main hall, and the ladies' and gentlemen's loos have been refurbished. Much of this work is covered by our hire charges, but Hughenden Parish Council have kindly supported much of this work.
The Village Hall has professional audio/visual presentation facilities. The Committee was fortunate to obtain a grant from Buckinghamshire County Council, and to receive a generous donation from Cryers Hill Post Office. These have enabled a new Audio Visual and Community Cinema system. The system gives access to Blu-ray DVD and internet facilities, displayed through our Epson projector directly onto a new (9ft x 6ft) screen. The sound system has also been significantly upgraded, as has the provision of wireless and handheld microphones. To complement the audio visual and cinema set up we have recently installed black-out quality curtains.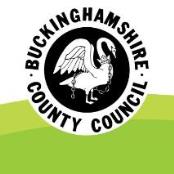 Great Kingshill Village Hall is supported by Buckinghamshire County Council